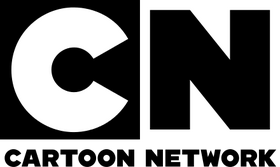 Cartoon Network
is an American cartoon cable channel, known for their cartoons including
Adventure Time
, 
The Powerpuff Girls
, 
Regular Show
,
Steven Universe
,
Dexter's Laboratory
,
Johnny Bravo
, 
Ed, Edd n Eddy
,
Courage the Cowardly Dog
,
The Grim Adventures of Billy & Mandy
,
Samurai Jack
,
Foster's Home for Imaginary Friends
,
Ben 10
,
Codename: Kids Next Door
, and many others. Its main headquarters are located in Atlanta, Georgia, while major productions of most of their cartoons are done in Burbank, California.
Because Cartoon Network is a subsidiary of Turner Broadcasting System, which is, in turn, a division of TimeWarner, the parent company of Warner Bros. Interactive Entertainment and TT Games, Adventure Time and The Powerpuff Girls are being used for this game.
Teen Titans Go!, along with several other adaptions of DC Comics, several incarnations of Scooby-Doo!, as well as the television adaptions of Ninjago and Legends of Chima have also been broadcasted on Cartoon Network and its related channels.
Community content is available under
CC-BY-SA
unless otherwise noted.