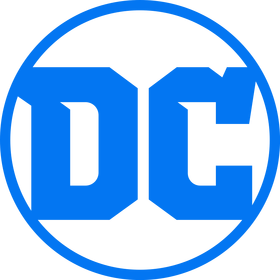 DC Entertainment
is a company that is owned by
DC Comics
. They are responsible for
Teen Titans Go!
being in the game.
Background
In September 2009, Warner Bros. announced that DC Comics would become a subsidiary of DC Entertainment, Inc., with Diane Nelson, President of Warner Premiere, becoming president of the newly formed holding company and DC Comics President and Publisher Paul Levitz moving to the position of Contributing Editor and Overall Consultant there.
On February 18, 2010, DC Entertainment named Jim Lee and Dan DiDio as Co-Publishers of DC Comics, Geoff Johns as Chief Creative Officer, John Rood as EVP (Executive Vice President) of Sales, Marketing and Business Development, and Patrick Caldon as EVP of Finance and Administration.
DC licensed pulp characters including Doc Savage and the Spirit which it then used, along with some DC heroes, as part the First Wave comics line launched in 2010 and lasting through fall 2011.
In May 2011, DC announced it would begin releasing digital versions of their comics on the same day as paper versions.
On June 1, 2011, DC announced that it would end all ongoing series set in the DC Universe in August and relaunch its comic line with 52 issue #1s, starting with Justice League on August 31 (written by Geoff Johns and drawn by Jim Lee), with the rest to follow later on in September.
On June 4, 2013, DC unveiled two new digital comic innovations to enhance interactivity: DC2 and DC2 Multiverse. DC2 layers dynamic artwork onto digital comic panels, adding a new level of dimension to digital storytelling, while DC2 Multiverse allows readers to determine a specific story outcome by selecting individual characters, storylines and plot developments while reading the comic, meaning one digital comic has multiple outcomes. DC2 will first appear in the upcoming digital-first title, Batman '66, based on the 1960s television series and DC2 Multiverse will first appear in Batman: Arkham Origins, a digital-first title based on the video game of the same name.
In October 2013, DC Entertainment (DCE) announced that the DC Comics offices would be moved from New York City to Warner Bros. Burbank, California, headquarters in 2015. The other DCE units – animation, movie, TV and portfolio planning – had preceded DC Comics by moving there in 2010.
Community content is available under
CC-BY-SA
unless otherwise noted.