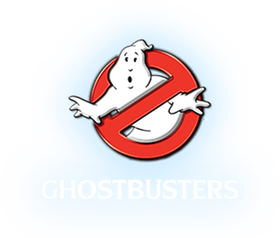 Ghostbusters is one of the many franchises featured in LEGO Dimensions. It is based on the 1984 film of the same name.
About
Ghostbusters
After the members of a team of scientists (Peter Venkman, Raymond Stantz and Egon Spengler) lose their cushy positions at a university in New York City, they decide to become "Ghostbusters" to wage a high-tech battle with the supernatural for money. They stumble upon a gateway to another dimension, a doorway that will release ghostly evil upon the city. Now, the Ghostbusters must now save New York from complete destruction.
Ghostbusters II
After saving New York City from a ghost attack 5 years ago, the Ghostbusters are disbanded for demolishing parts of the city during the battle and become nobodies after a very prolonged amount of time without any business. But when former Ghostbuster, now TV star, Peter Venkman learns that spirits have taken an interest in Dana Barrett's son, the men launch a rogue ghost-chasing mission. The quest quickly goes awry, landing them in court. But when the ghosts turn on the judge, he issues an order allowing the Ghostbusters to get back to work to save the city from an evil Ghostly Overlord and his rivers of slime that plan to rot The Big Apple to it's Core.
Ghostbusters: Afterlife
A family, consisting of a single mother and her two children, have to move to a farm in Summerville, Oklahoma that they inherited from their grandfather. When the town experiences earthquakes, the family discover that their grandfather, the late Egon Spengler, was a part of the original Ghostbusters. However, no-one remembers the Ghostbusters due to them becoming a myth, as people forget the "Manhattan Crossrip of 1984". The family, and the remaining Ghostbusters--Peter Venkman, Raymond Stantz, and Winston Zeddemore--must discover the secrets of: themselves, the town, and the legacy Egon left behind.
Related Characters/Objects
* Not included physically, but playable in-game upon completing the Ghostbusters! level.
Non-Playable Characters
Subway Ghost

War-Shing M'shin

Choppin Tro-Lee

Torso

Hútduk Stah'd
Levels
Trivia
Upon completing the Ghostbusters (2016) Story Pack levels, you can enter the classic Ghostbusters World as Abby Yates from the Ghostbusters (2016) film reboot.
It is one of the franchises that has a counterpart to LEGO Ideas. The others are Doctor Who, Back To The Future, Adventure Time, and Sonic.