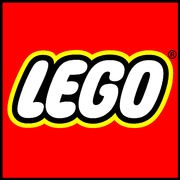 LEGO
(/ˈlɛɡoʊ/) is a line of plastic construction toys that are manufactured by The LEGO Group, a publicity-trade company based in Billund, Denmark. The company's flagship product consists of colorful interlocking plastic bricks and an accompanying array of gears, minifigures and various other parts. LEGO bricks can be assembled and connected in many ways, to construct such objects as vehicles, buildings, and even working robots. Anything constructed can then be taken apart again, and the pieces used to make other objects. The company's name is the abbreviation of the Danish words leg godt, which means play well, while when translated to Latin, it means 'I put together'.
Established in 1932 as a carpentry shop by Danish carpenter Øle Kirk Kristensen, LEGO began manufacturing interlocking toy bricks in 1949. Since then, a global Lego subculture has developed, supporting movies, games, competitions, and six themed amusement parks thanks to his son, Godfrey. As of 2013, around 560 billion Lego parts had been produced. In February 2015, Lego replaced Ferrari as the "World's most powerful brand."
LEGO went on, with the assistance of Traveller's Tales to create LEGO-themed video games. When the toys-to-life genre increased in popularity, LEGO decided to adopt the genre and advance it in the video game LEGO Dimensions.
Community content is available under
CC-BY-SA
unless otherwise noted.