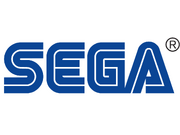 SEGA is a Japanese multinational video game developer and publisher headquartered in Tokyo, Japan, with multiple offices around the world. Sega developed and manufactured numerous home video game consoles from 1983 to 2001, but the financial losses incurred from their Dreamcast console caused the company to restructure itself in 2001, and focus on providing software as a third-party developer from then on. Nonetheless, Sega remains the world's most prolific arcade producer, with over 500 games in over 70 franchises on more than 20 different arcade system boards since 1981.
Sega, along with their sub-studios, are known for their multi-million selling game franchises including Sonic the Hedgehog, Virtual Fighter, Phantasy Star, Alex Kidd, Golden Axe, Super Monkey Ball, The House of the Dead, Samba De Amigo, Crazy Taxi, Yakuza, Project DIVA, Total War, Jet Set Radio, NiGHTS into Dreams, and many others. Sega's head offices are located in Ōta, Tokyo. Sega's North American division, Sega of America, is headquartered in Irvine, California, having moved there from San Francisco in 2015. Sega's European division, Sega Europe, is headquartered in Brentford, London. In 2015 SEGA merged with ATLUS, the company responsible for games such as Shin Megami Tensei, Persona, Shining Soul, and many more.
Sega licensed the use of Sonic the Hedgehog to LEGO Dimensions and a few of the games associated with amiibo, lending this franchise to Warner Bros. & Nintendo. TT Games had previously co-operated with SEGA to make two games from that franchise, namely Sonic 3D Blast and Sonic R for the SEGA Saturn console.
Trivia
As a Japanese videogame company, SEGA is the only company to grant rights to LEGO Dimensions outside the Americas and Europe.
Warner Bros and Fox both had also broadcasted the Sonic the Hedgehog anime adaption, Sonic X on Foxbox/4K!ds TV, CW4K!ds/Toonzai and Vortexx on the Channels Fox and the CW, respectively. Later, Warner Bros. collaborated with SEGA to broadcast SEGA's most recent Sonic animated series, Sonic Boom on Cartoon Network and Boomerang.
Community content is available under
CC-BY-SA
unless otherwise noted.