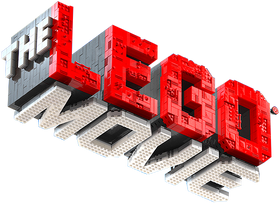 The LEGO Movie
 is one of the many 
franchises
 featured in 
LEGO Dimensions
. It is based on the 2014 animated film directed by Phil Lord and Chris Miller.
About
The LEGO Movie
Emmet Brickowski, an ordinary LEGO figurine who always follows the rules, is mistakenly identified as the Special -- an extraordinary being and the key to saving the world. He finds himself drafted into a fellowship of strangers who are on a mission to stop an evil tyrant's plans to conquer the world. Unfortunately for Emmet, he is hopelessly -- and hilariously -- unprepared for such a task, but he'll give it his all nonetheless.
The LEGO Movie 2: The Second Part
It has been 5 years since everything was awesome, and the recurring attacks of DUPLO Aliens have transformed the city of Bricksburg into the post-apocalyptic wasteland now known as "Apocalypseburg". Master Builder Emmet Brickowski is completely unaffected by the change as he still has his positive attitude. One day in the city, an alien visitor named General Mayhem arrives and apprehends Emmet's friends -- Lucy, Batman, Unikitty, Benny, and MetalBeard -- to an alien universe dubbed the "Systar System" where the ruler, Queen Watevra Wa'Nabi, plans a matrimonial ceremony. Emmet must then go on a rescue mission to retrieve his friends, whilst also preventing a coming catalysm dubbed "Armamageddon".
Related Characters/Objects
Non-Playable Characters
Trivia
Gallery
Community content is available under
CC-BY-SA
unless otherwise noted.