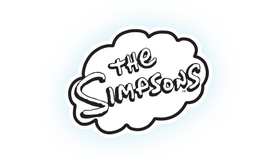 The Simpsons is one of the many franchises featured in LEGO Dimensions. It is based on the popular FOX sitcom, created by Matt Groening and animated by Film Roman and Klasky Csupo.
About
This animated comedy series focuses on a family in Springfield in an unnamed state. The head of the Simpson family, Homer, is not a typical family man. A nuclear-plant employee, he does his best to lead his family but often finds that they are leading him. The rest of the family consists of loving, blue-haired matriarch Marge, troublemaking son Bart, overachieving daughter Lisa and baby Maggie. Other Springfield residents include the family's religious neighbor, Ned Flanders, family physician Dr. Julius Hibbert, bartender Moe Szyslak, and police chief Clancy Wiggum.
Related Characters/Objects.
Non-Playable Characters
Levels
Trivia
For unknown reasons, only characters voiced by Dan Castellaneta (with the exception of the Coyote, who is voiced by Johnny Cash) are voiced in LEGO Dimensions, with all voiced The Simpsons characters only using archived voice clips from the series. Likewise, none of the music in The Simpsons series is used in game, with a handful of original compositions being used instead.

The Simpsons is the only franchise that solely uses recycled footage.

Along with Ghostbusters and Back to the Future, this is one of the only franchises that had a level in the game's story, but did not have an antagonist that appeared as a boss in the story. However, Homer unintentionally hinders progress for the progtagonists in Meltdown at Sector 7-G.
The TARDIS being used to time-travel in both Simpsons levels rather than the DeLorean Time Machine is likely a reference to the inconsistent time period that the Simpsons takes place in, one of the show's longest-running gags.
As of the 2017 20th Century Fox buyout, The Simpsons is technically the only Disney franchise to be represented in LEGO Dimensions.
This is the first adult theme to be in the game, with the second being Beetlejuice.